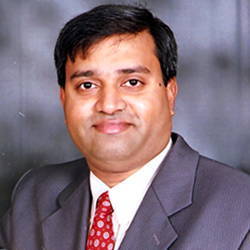 Founder and CEO of DoorBox Corporation
Kumar is an inventor and holds over 12 fully granted utility patents for Doorbox in US and Internationally. He is a software engineer by profession and has travelled extensively. During his travel as expert consultant for many big corporates, he has relied on Amazon and other online stores to receive his goods wherever he travelled. He experienced porch piracy firsthand in many places. Everytime he placed an order online, he was always anxious until he returned home and viewed his package with his own eyes in the evening, and it was a routine distraction of his concentration at work. Once a porch pirate stole a package that had a very high emotional value that could not be replaced. So, he decided to solve this problem for himself and the World. DoorBox was born.
Kumar holds a B.Tech from the prestigious Indian Institute of Technology, Madras, India, and an MS from the University of Southern California, Los Angeles. He has been providing consulting services in the US since 1990. He was an inter-IIT Gold Medalist in Table Tennis. He was also a high school Chess champion. He has received numerous awards throughout his very successful academic and professional career.
Kumar is an entrepreneur, Angel investor and a philanthropist. He started his first company in 1997 and it crossed over $1 Million in revenue within the first 14 months and had enormous growth and profits in just a few years. Subsequently, he founded and ran several other companies in over 2 decades, everyone with excellent growth and profitability. He has always identified growth trends before it became obvious to most people and enjoyed the ride.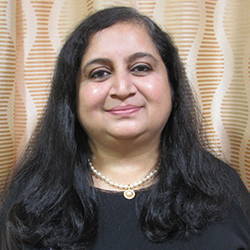 Vice President of DoorBox Corporation
Gayatri is a technologist and is actively involved in mobile app development of Smart Doorbox. She is also an avid Android programmer and has solid understanding of mobile technologies, and has designed, developed and deployed several mobile apps in Google Play Store, and has assisted many others to deploy their mobile apps as well.
Gayatri has been offering her technical talent to many organizations in the US since 1992. She holds a Bachelor of Engineering degree in Computer Science from Osmania University. She has worked with TATA Consultancy Services, Oracle Corporation (Formerly Treasury Services Corporation), Filenet Corporation and GKSOFT Corporation.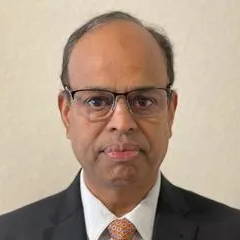 Chief Financial Officer and Treasurer
A Seasoned Corporate Finance Executive And Accounting Professional With Over 30 Years Of Experience. Key Expertise Include: Strategic Business Development & Planning, Performance Management, Financial Analysis & Management Reporting.
Vice President, Strategic Relationships
Nikhil has strong skills in creating win-win strategies and heads our advertisement, business development initiatives. He manages our supplier relationships as well.
---